In the 1920s something amazing was built in Prague. In Vršovice, on the site of the current Slavia football stadium, stood a huge amusement park, which was very similar to the famous Prater in Vienna.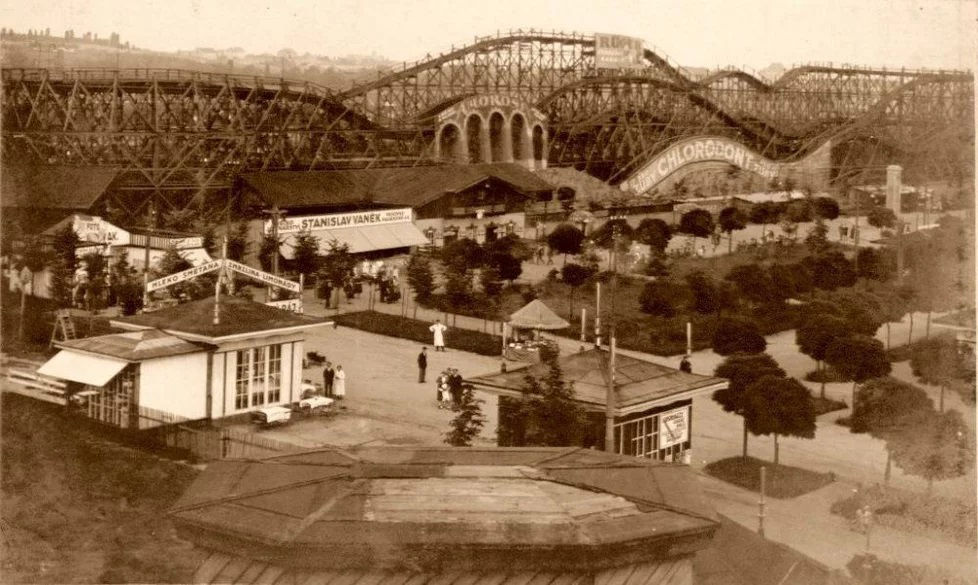 Archiv Praha 10
The spectacular attraction called Eden (Paradise) opened for Prague residents in 1922 and offered a truly wide range of entertainment. The biggest attraction was the huge roller coaster. It was five kilometres long. The Slide and the Ferris wheel were also very popular with the public.
Eden was opened daily, and it stood like a small city of its own. Musical concerts were held, dancing occurred nightly at the Colosseum, there was always a play at the theater, romantic boats floated on the lagoon, and fireworks were held in the evening.
The black village was also a big attraction. Measured by today's optics, we would call it a racist "attraction", but it was a great success then. For the people of Prague at that time, people with dark skin were something unheard of. In Eden, the Abyssinians (Abyssinia is an extinct kingdom, on its territory is Ethiopia today) built a replica of their village and showed the astonished Prague residents the domestic life, customs and rituals.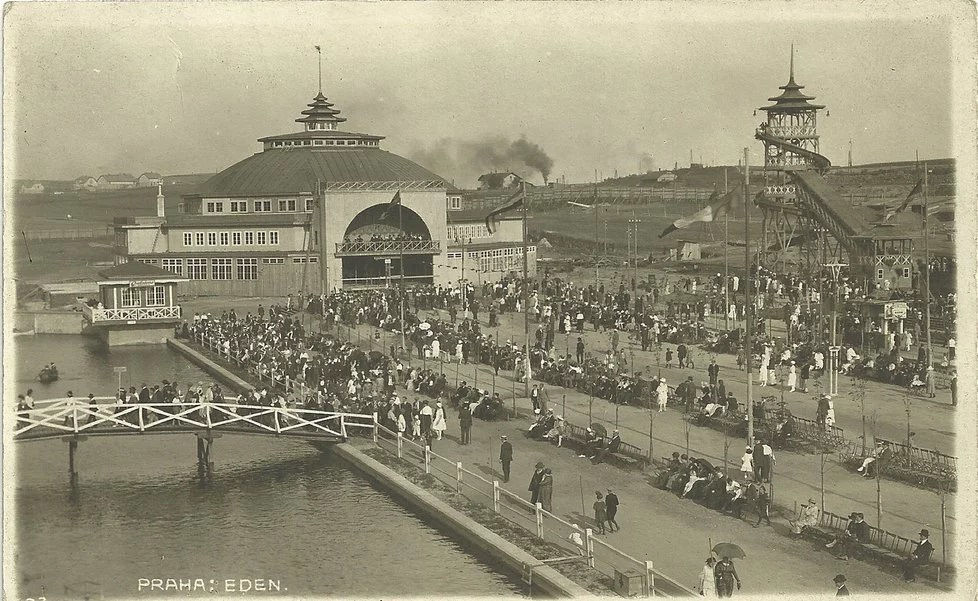 Archiv Praha 10
Before the war, people went to Eden mainly on Sundays. The advantage was that each visitor paid only 1.20 crowns and gained access to all attractions throughout the day. Taking a girl to Eden was almost an obligation for the Prague's bachelors.
Even though the amusement park was spectacular and its level could be compared with other European parks, Eden did not have a very happy ending. After a relatively short period of time, the people of Prague did not want to come here anymore. A nearby colony of residents with a poor reputation was mainly to blame. The Prague people did not feel safe here anymore. The final blow was World War II. Then Germany banned dancing and the park began to decay. In 1935, most of the attractions were demolished and in 1946, the sanitary inspector of the capital ordered the park to close.